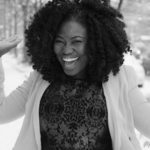 by :
msddah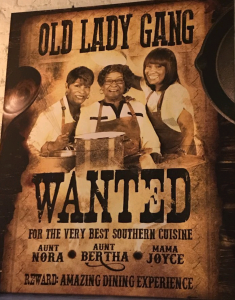 It may have taken a while to get into my mouth, but I've finally found the best southern restaurant I've tried till date. 
If you happen to watch the show "Real House Wives of Atlanta", you may know of the housewife, Kandi. Kandi, that housewife that acts like she doesn't have money but she is paidddddd lol.
This is their family business operated by her hubby, Todd (picture in slider below), mom and aunts.
We walked over from World of Coca Cola … it was about a 30 min walk. Upon arriving, we saw the longest line ever. My fiancé was already upset at the fact that we had to wait in that long line knowing we still had to pay for our meal (I had left out that part that there was going to be a wait. lol).
We spent about 1.5 hours in line. Then we were directed through the restaurant and down the stairs to the back of the restaurant… it was like a little waiting area with lounge chairs and music… the goal of that was to keep us entertained. 
 [metaslider id=233]
At this point, I was getting a bit irritated. Todd, Kandi's hubby was taking pictures with fans as a way to keep us entertained. 
We didn't get seated until almost 7pm and we made it there at exactly 5pm (the establishment is only open from 5-11pm by the way). I was already getting irritated at this point hoping the food would be so bad but it wasn't. The complimentary corn bread with the maple syrup paired with it is to die for. The steak was amazing (I typically don't order that) but it was very juicy and well seasoned. I had the chicken, MacNCheese and greens. It was so good and they had some nice sized portions. 
As much as I hated the wait, the food was worth it. Did I say it was the best southern food I have ever had? 
If you live in Atlanta and/or ever visit, be sure to check out this establishment. I must warn you not to go when you are super hungry; you may not survive the line #justsaying.
Do share your experience If you have been to this spot or know of any other southern restaurants to try out in the comment section below.