Book Review: Instant Insight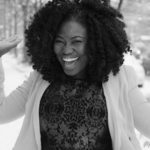 by :
msddah
Instant Insight by J. Lenora Bresler, J.D., SPHR, ASC, is one of my top 5 books I read last year that I will certainly recommend. This book single-handedly transformed and maximized my personal and professional relationships. It outlines 15 Questions the author guarantees will help you learn, motivate, persuade, coach, develop and relate/work with people on a personal and professional level.
Here are the 15 Questions. I'll encourage you to answer them and also ask family, friends and coworkers as well. Enjoy!
1) What three words would you most like people to use to describe you?
2) What is the greatest compliment that has been or could be paid to you?
3) What is one misunderstanding people might have about you?
4) What is your prime working time?
5) What is your crunch time?
6) How do you learn best?
7) How do you like to be recognized?
8) Do you prefer to receive information in detail or summary?
9) Are you more creative in group brainstorming or individual reflection?
10) Are you more comfortable with structure or spontaneity?
11) In a close decision, will you be more persuaded by logic or relationship?
12) What is your pet peeve?
13) What would earn someone your enthusiastic support and loyalty?
14) What would cause you to dislike/disrespect someone so much you would end a relationship?
15) What has been your greatest learning experience?