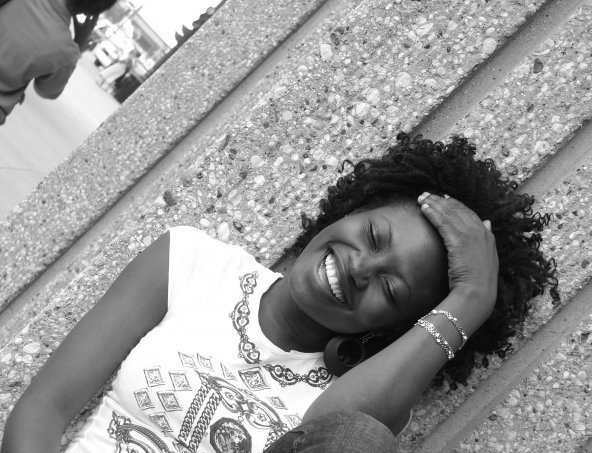 Hello!
Welcome to my blog. My name is Rasheedat (pronounced Ra-SHI-Da); meaning a female leader. My friends call me Abiola (Abi-OH- La) which means "we brought forth wealth". If you are not my friend, please do not call me Abiola (just kidding…lol). I am also known as MsDdah which is also my social media handle.
Despite all the experiences life has thrown at me, I am proud of the woman I have become. I have a Bsc/MPH in Public Health but my dreams and aspirations goes beyond these. My life goal is to be a voice to the voiceless, be a source of hope to the hopeless and to be a motivational speaker someday.
Growing up in Nigeria, I have always seen things differently. I never really fit in and was usually punished, shunned or considered an outcast for simply being myself. These experiences made it difficult for me to be who I was born to be. However, God has been faithful and through HIS grace, I have been able to discover my identity. I decided to start a blog as an avenue to share my life experiences, to help others that are still in the process of finding their voice and most importantly, to help you be who God always wanted YOU to be…… YOURSELF.
On this journey, you'll equally discover many of my interests such as eating (Yes, I am a big foodie.. lol).  Meeting new people, engaging in stimulating/inspiring conversations, trying new things even if it is just once, helping people, volunteering, traveling and simply having a good laugh with family and friends.
I am blessed with an amazing man who is my filter in addition to all the wonderful things he is to me. He is my #1 fan who always encourages me to be better version of myself and God-appointed partner chosen to go on this on-going journey of self-discovery/life with. Might I add he is wise beyond his years?!
On my blog, you'll equally find that I am passionate about self-growth, women's empowerment, financial independence, Christ-Centered relationships leading to marriage, happy marriages worthy of emulation, traveling and so much more. I hope you hang around and follow me on this journey.
I am grateful for the love and support of my hubby, family, friends and for YOU, for taking the time to read my blog.
Thank you for stopping by.
xoxo,
…MsDdah